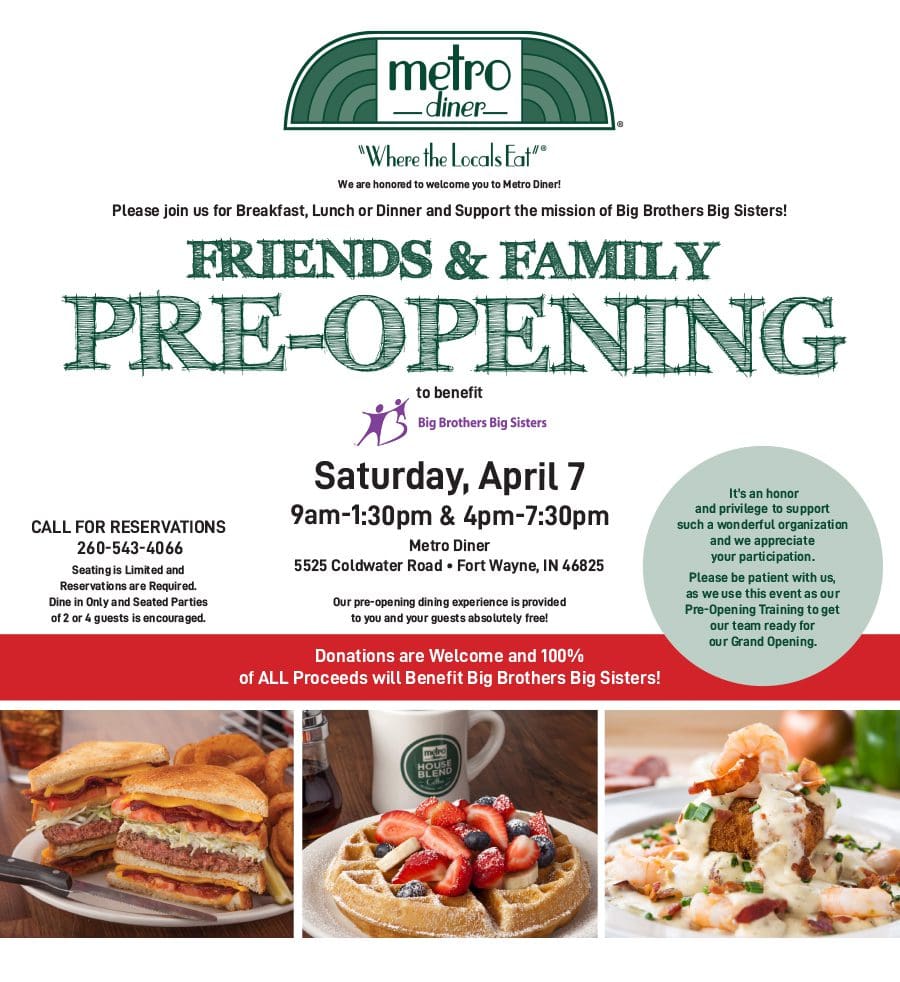 Metro Diner is becoming a BIG supporter! Join us at Metro Diner on Saturday, April 7th, between 9:00am – 1:30 am & 4:00pm – 7:30pm!
There are a few ways to make reservations:
1) Call METRO DINER: 260-543-4066
2) Call Dametria: 260-456-1600 ext. 2229
3) Email: dametria.refner@bbbsnei.org
Spread the Word!
Please share this with your friends, family
and co-workers! Everyone is invited to attend!
Seating is Limited- Make a Reservation TODAY!
Metro Diner is located at 5525 Coldwater Road, Fort Wayne, IN 46825